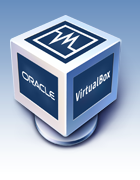 Oracle has just released VirtualBox 4.0.6!
It is a maintenance release of VirtualBox 4.0 which improves stability and fixes regressions.
See the Changelog at http://www.virtualbox.org/wiki/Changelog
For a complete list of all changes. You can download the binaries here: http://download.virtualbox.org/virtualbox/4.0.6/
As usual, remember to download update the extension pack too!
I have tested this release on my existing VMs, including WinXP, Win7 64-bit, Windows Server 2003, Windows Server 2008, Ubuntu 10.10 and Mac OSX 10.6.  All of them are running fine.